Created by Us Pottery, 3 Railroad St., Fairport, NY 14450
Let's dress for success and experience the newest way to shop and network!  Come and enjoy muffins and mimosas while browsing.  Select from 300-400 pieces of clothing, business, and casual styles of all styles!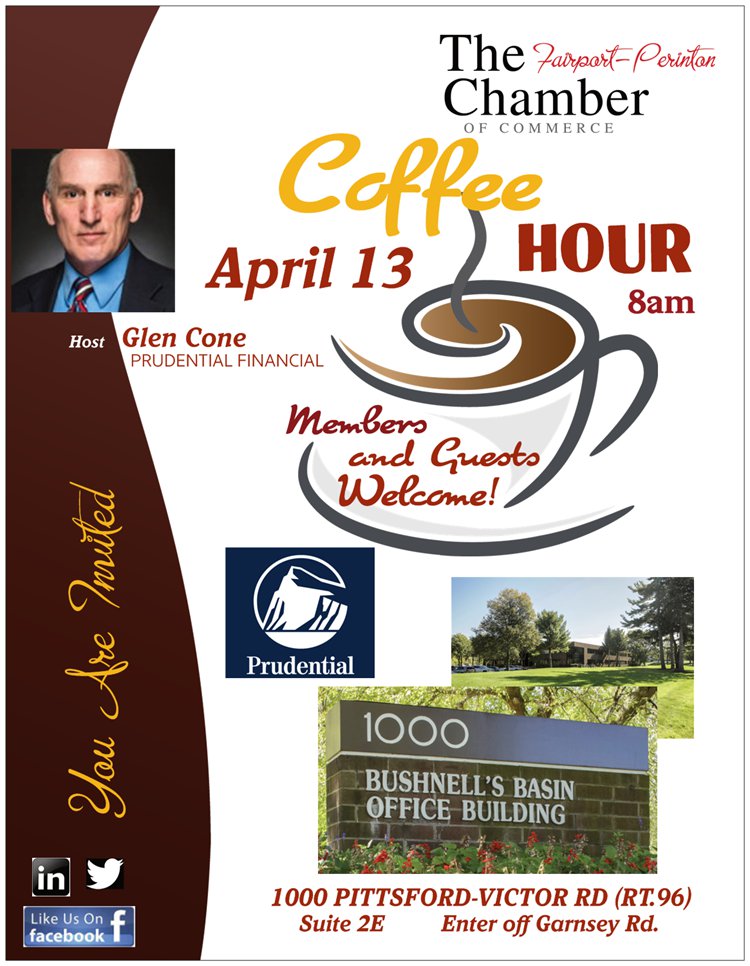 1000 Pittsford Victor Rd #2e Pittsford, NY 14534
You are invited to a coffee hour at hosted by Glenn Cone Prudential Insurance.  Drop in to discuss what is going on at your business... and what the Chamber can do for you!  The coffee is ready!  We need your input!
This is a free event! No registration required.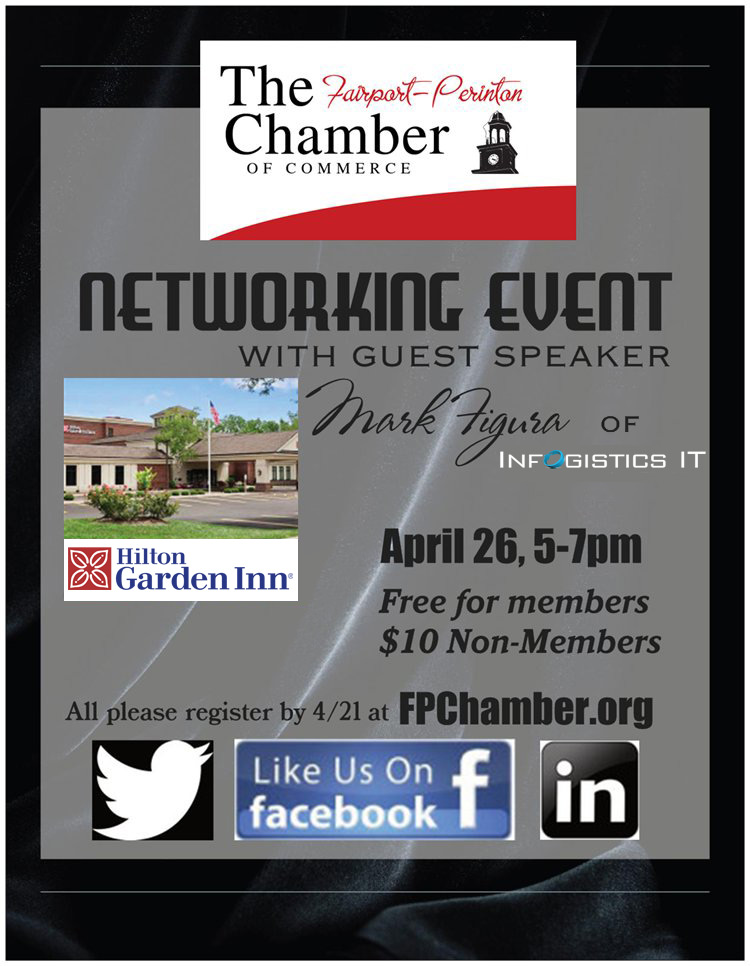 800 Pittsford Victor Rd, Pittsford, NY 14534
Join us on April 26, 2017 at 5:00pm for a presentation by Mark Figura on Information Technology for a Small Business. Hilton Garden Inn, Bushnell's Basin. Registration required. Free for members and $10 for non-members.